When Your Budget Trip Becomes Low Budget
Updated: Dec 25, 2019
There is nothing wrong with getting a bang for your buck. I preach a daily sermon from my Budget Travel Bible.
Travelations 4:10
"For he who chooses to travel budget wise, shall travel bountiful."
Butttttttttttttttt…there are limits to budget travel itself.
Wait a damn minute Erika!!! Your line is, "Travel By Deals Not By Destinations." I know it's my mantra and I stand
by it 100%. But I don't stand by turning a trip into a community yard sale. I'm all about budget travel, but hear me out.
HAGGLING:
I know almost every traveler will tell you to haggle street vendors, especially abroad. However, you need to know when it's okay to haggle and when it's not. There is a point when it becomes outright disrespectful and inconsiderate.
Bangkok, Thailand for example…the land of inexpensive and street vendors galore. While at a night market, I stopped at this street vendor's booth. She was selling some of the most beautiful and unique T-shirts I have ever seen. I thought the shirts would be a great gift for my son. She ONLY wanted $5 for each shirt. Now as I was browsing for more, an American man was trying to HAGGLE her down to $3.
WTF!!! REALLY?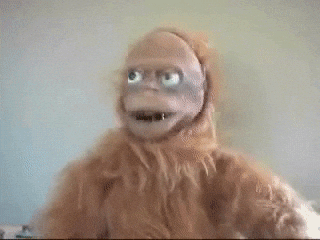 Dude tried it and I'm glad she wasn't having it. DUDE…the shirts are $5? Where the hell else are you going to find a shirt for the equivalent of $5? At a thrift store, yes.
However, this is when it became outright disrespectful and inconsiderate. And where he leveled up to medallion cheapskate status. I guess he felt the need to low-ball her already low prices. He wouldn't have tried that mess in Macy's…SECURITY.
EXPERIENCES:
Social media is a riot. I swear, between the vagabonds and the sassy ass I know it all seasoned travelers. I can't deal. During my daily Facebook travel group perusing. I came across this post in a travel group. This lady had some great budget travel tips she shared about Cartagena, Colombia…..UNTIL she made a lowballing comment about a tour guide.
A respected, highly recommended, and well-known tour guide who does a lot for his community. I strapped in and sipped on the tea of comments. A little DEAD I say. Then I came across the guy response to her post. BINGO!!! Oh yes honey, she tagged him in the post. However, the irony of it all. She recommended him, used his service, and tried to call him out. Where they do that at? I was HELLA confused, but anyhoo the tea.
From the looks of it, he charged a little extra for one of his excursions which she "forgoed." I wonder if that is a word. Oh well, I'm not checking.
However, he read her, her rights with grace. He basically said in a nutshell. Take your cheap ass on. Oh, my bad that was me. Sorry….I interjected. I swear my inside voices creep out at moments. What he really stated was the value and quality of his tours. The experience she would have gotten and the memories of that experience she would have left with. Not some cookie cutter tour. Not some hop-on-hop-off bus tour guide. A real and authentic tour which would have challenged her beliefs, her thoughts, and made her into a storyteller.
Cheaper does not necessarily mean quality. Ask some of those folks who purchase those cheap cute items from eBay that takes 30 days to arrive.
When my travel crew and I traveled to Havana, Cuba, we used Amel from Eyewitness Cuba as our tour guide. Hands down the best tour guide. When I did my research, yes I found cheaper tour guides, but what he offered was quality. He gave us the real Cuba, and held back nothing. Amel made us feel as if we were his family. We even paid him more because he was worth so much more.
But Erika, you preach on doing your research and comparing prices. Yes, I do and I own every bit of what I state. But I also teach quality on a budget. There is a difference between budget travel and outright CHEAP.
All I'm saying is. You can travel on a budget, but don't Ramen Noodle it.
Simply Erika