Staying Safe While Traveling – Hotel Edition
No one plans on going on vacation to be robbed or injured, let alone killed.
Vacationing should be one of our most joyous times, but the evils of the world do not stop.
This reminds me, when I and an ex-friend (yes, I said ex-friend, and let me add, horrific travel buddy) was in Phuket, Thailand. We were staying at the Sugar Palm Grand Hillside hotel. Very nice hotel I may add. The hotel is situated on a secluded hill.
Late one night while in bed.
I had already secured the door...double bolted lock was on, the door stopper with the Kungfu grip attached to the door, and the bells hanging from the doorknob.
Yep, my go-go Inspector Gadget, gadgets in place.
This woman with a British accent knocked on our hotel room door. She perpetrated that her phone in her hotel room wasn't working and asked if she could use our phone.
Bahahaha… "Daniel Son", not happening. Mortal Combat I think not. Where your cell phone chick?
Although, I am adventurous, and will lend a helping hand, my spirit animal is a fraidy cat, who's trying to keep her 9 lives. One thing I was not going to do, was open that door. Not even for Jesus and his disciples.
I yelled from my bed, already prepared to hit that balcony and scale the wall like in a James Bond movie.
I will call the hotel desk for you, what's your room number?
Then poof, homegirl disappeared like a thief in the night. Ironic!
I called the hotel desk to inform them what happened. They came up and looked around.
However, what if we did open the door? This could have ended badly. An attempted robbery, or we could have been badly injured, raped, or killed.
Thieves will scout you out. They will use all types of tactics, including using other women to lure other women.
There was a possibility, they knew women were in the room and figured a woman's voice would ease us to open the door. Honestly who knows.
My golden rule…if I did not send for you. I'm not opening my door. I do not care if you are selling Girl Scout Cookies.
Sorry, if you are in trouble, I do not know you, and I do not trust the situation. I will send help. So keep running.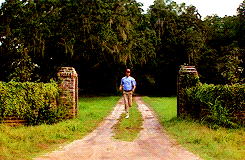 HOTEL SAFETY TRAVEL TIPS:
When booking accommodations, select at least 2 guests, especially solo travelers. Ask for two keys upon check-in. So, it does not look as if you are traveling alone.

Keep your luggage in sight during check-in.

When checking into your hotel, be mindful of stating your first and last name loudly enough where other guests can hear you. I would simply hand the attendant my identification and ask them to politely write your room number down on paper.
Reason, another guest could possibly get your information and charge things to your room. A friend told me it happened to him. Remember, not all hotels are created equal with requiring verification from their guest when utilizing hotel amenities.
Avoid accepting rooms on the first floor and close to an exit, if possible. Rooms on the first floor and close to the exit, are easy in and out access for thieves.

When getting off the elevator, make sure other guests do not see you go into your room, if it looks suspicious. Trust your gut.

Check your room upon check-in, for faulty doorknob, locks, doors etc…

If someone from the hotel desk calls your room and needs personal info. Go directly to the front desk. It could be a scammer on the line, taking your personal information, including your credit card info.

Do not open the door for anyone unless you know who they are.

Cover your hotel room door peephole.

Invest in travel safety products, such as a door stopper with an alarm.

Be mindful not to overshare your plans and personal information with strangers, including hotel staff.

Do not leave valuables out for hotel staff to see.

Avoid using the hotel room safes.

Speak to hotel staff and call them by their names.

Leave a light on, when you are planning to return in the evening.

When you leave your hotel room, leave your TV on for noise and use the do not disturb sign.

Close your curtains when you leave your room.

Walk the hotel to know the exits and where they lead to.

Always let family and friends know where you are staying.
Erika