Travel Credit Cards Signup Bonus
Now this blog post isn't about choosing the right travel credit card, but being strategic when applying for a travel credit card. This way, you do not miss out on your signup bonus which lured you into thinking about apply in the first place.
But before you hit the apply button.
Do Your Homework & Research
You need to research and figure out which travel credit card is best for YOU!
Not yo momma, not yo daddy, not that Bleeeeeeeeep (sorry, we interrupted this broadcast for a special announcement, viewer discretion is advised) ….in the alley.
Okay my bad. At times, my mind wanders off on its own. Whew Chile!
Think about how you plan to use it towards your travels. Think about what's more important to you, including the annual fees, points earned, perks, and travel partners/alliances, etc...
Overall, which travel credit card would ultimately benefit you more.
A Few Top Travel Rewards Credit Cards to Consider
Chase Sapphire Preferred

Chase Sapphire Reserve

Capital One Venture Rewards Credit Card

Bank of America Travel Rewards Visa Credit Card

American Express Platinum Card

American Express Gold Card

Hilton Honors American Express

Marriott Bonvoy Boundless Credit Card
Flashy Signup Bonus: Shine Bright Like a Diamond
Signup bonuses are one of the major incentives credit card companies use to entice potential customers to apply for an account.
Example
As of 01/13/2020, Chase Sapphire Preferred Credit Card is offering 60,000 bonus points to apply for an account with them. Click Here to verify the information, just in case it has changed.
This basically equates to $750 towards travel.
I know what you are thinking, WOW! That's FREE travel.
WHERE DO I APPLY?
Woah Kemosabe…pump your breaks.
You so dog gone eager Big Bird, in my Kesha voice (Kerwin Claiborne)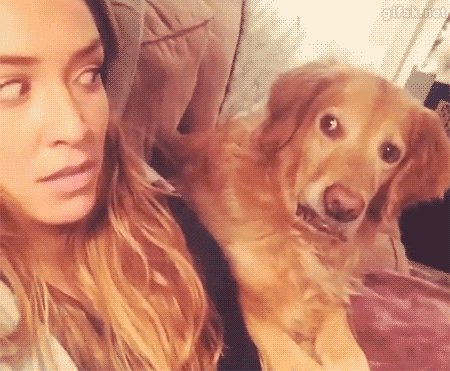 Now, what we're not going to do is, end up BIG MAD, thinking we done hit a lick.
Or end up like our homie (pour out some liquor…not the good stuff) who birdboxed those terms and conditions when booking that Basic Economy flight.
May he rest in Reading is Fundamental peace.
The Shade!!!
This reminds me, for more of my shade, check out my latest Lifetime Movie: Reading is Fundamental in a Basic Economy World. Yeah I know, shameless plug.
Okay, enough of the standup comedy, back to business. Clears Throak *Ahem*
Signup Bonus Details
Let's read further…per Chase website… "Earn 60,000 bonus points after you spend $4,000 on purchases in the first 3 months from account opening. That's $750 toward travel when you redeem through Chase Ultimate Rewards"
Now we must dig a little deeper. How do I qualify, what purchases qualify, and what does not qualify?
Once you understand the intricate details of the signup bonus. It's time for pen and paper to strategize how you are going to earn 60,000 bonus points.
What Do You Got Going On?
BILLS…BILLS…BILLS
"Can I pay my telephone bills…Can I pay my automo-bills… Compliments of Destiny's Child, but with the E-Money (me) remix.
Monthly Bills and Expenses:
Think about what monthly expenses you have, which will qualify towards meeting the requirements to land the signup bonus.
Jot them down and do some addition.
Examples of Qualifying Expenses
Cell phone bill

Utilities

Parking

Groceries

Kids Lunch Accounts

Dinner with friends (pay for the dinner, but make sure they run you, your coins back expeditiously).

Cable/Internet

Subscriptions

Gas

Services

Car Insurance

Gym Membership

Car Registration & Renewal

Etc.….
Now this is where I want you to strategize even more, before applying for the credit card.
Think about upcoming potential expenses you may have, outside of your regular monthly bills. You could charge within that timeframe.
Examples
Car Tires

Medical/Dental Procedure

Home Repairs & Improvements

Refrigerator

Travels (if you have to book, before you earn the signup bonus)

Back to School Clothes and Supplies

Riding Lawn Mower

Dish Washer

Job Traveling Expenses (parking, food, gas etc.…)

Etc.…
The idea isn't to create new bills or spend frivolously and reckless, but if you are planning to purchase these things, and/or having been saving up for them in the first place, purchase them on the card.
Then pay it off with the money you were going to use for the item IMMEDIATELY!!!
Not later, or not when your cousin hits your hand with the money she owes you, that you had to put an APB out for. It's gone Sis. She in the wind. Let it go.
Remember this isn't your money. It's borrowed money to be used in a smart way, in return, will benefit you tremendously. Not just towards travel, but your credit.
My girl Nia a certified Financial Educator will give you the scoop on MONEY SMARTS. Check out her Facebook page and Instagram @ The Coins Cache.
Once you come up with your plan to meet the spending requirements, apply, then execute.
Now, you may pass go and collect $200, but in real, collect your 60,000 points and Book the Damn Ticket!
Erika